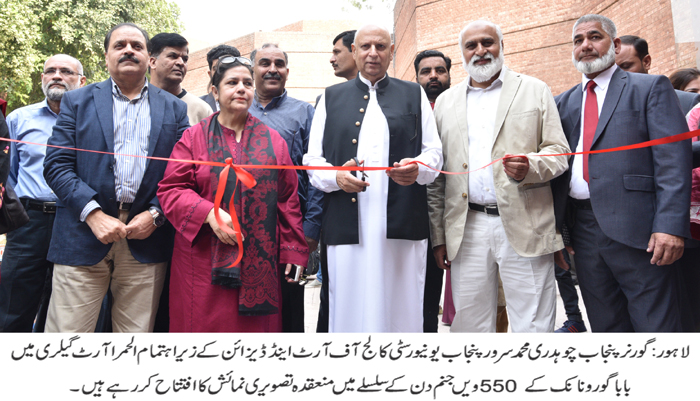 LAHORE: (Monday, November 11, 2019): Punjab Governor Chaudhry Muhammad Sarwar has said that the government is protecting minorities, providing them with their basic rights and would promote liberalism in country. He was addressing the inauguration ceremony of painting exhibition in connection with 550th birthday of Baba Guru Nanak at Alhamra Arts Council here on Monday.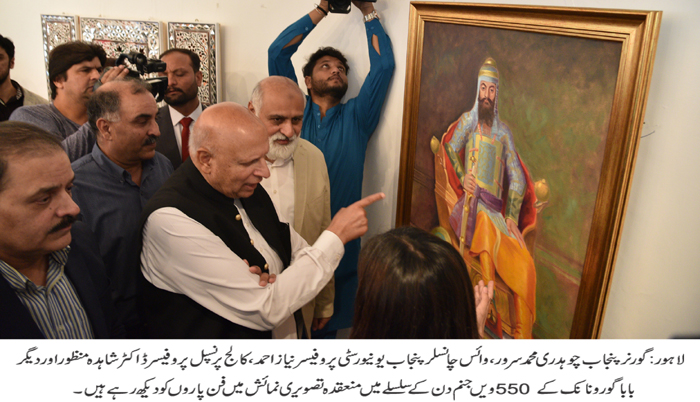 PU Vice Chancellor Prof Niaz Ahmad, Executive Director Alhamra Arts Council Athar Ali Khan, faculty members and a large number of students participated in the event. In the exhibition, students expressed their ideas to celebrate religious, social, and cultural significance of Sikh community through 35 artworks and a group performance. The governor lauded creative skills of the students and said that they would hit new marks at international level in their fields. He said that the students had highlighted various aspects of the teachings of Baba Guru Nanak and Sikh religion in excellent manner and 550th birthday of Baba Guru Nanak was being celebrated.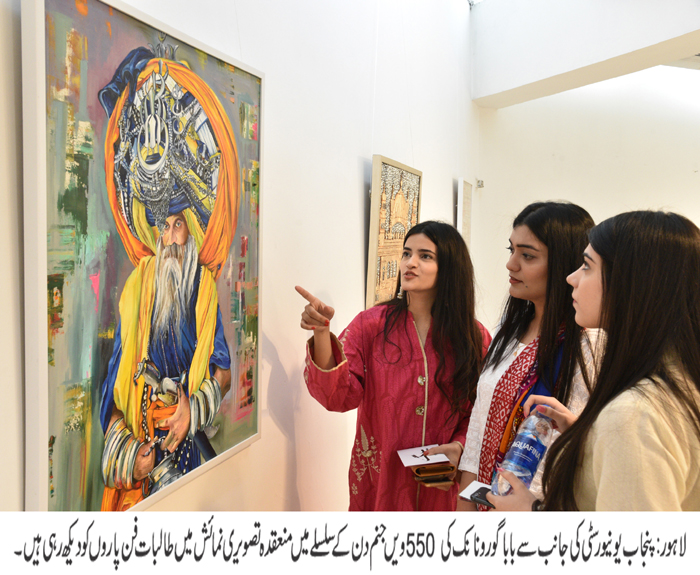 Talking to media, Mr Sarwar said that on one side Pakistan was facilitating minorities and Prime Minister Imran Khan had opened visa-free Kartarpur corridor for Sikh community but on the other side, India's Supreme Court had given verdict to construct Hindu temple on the place of Babri Masjid. He said that Indian Supreme Court had taken this decision under pressure of extremist Hindus and we strongly condemn this decision. He said that Indian Muslims also rejected the decision of Indian Supreme Court. He said that Indian government was committing serious violations of human rights in occupied Kashmir while Christians were also being forcibly converted to Hindu. He said that Hindu extremism would severely damage India. He said that our prophet Hazrat Muhammad SAW had given rights to minorities and Quaid e Azam Muhammad Ali Jinnah also announced that all living in Pakistan were Pakistanis. PU VC Prof Niaz Ahmad said that inter-religious harmony was a must to promote peace in society and improve standard of life. He said that minorities were enjoying basic rights and religious freedom in Pakistan.